WELLNESS AND RELAX IN CILENTO
from € 110,00 per person
Wellness and relax in Cilento is an offer subject to availability and for a limited number of rooms
Valid from 3/9 to 14/10/2017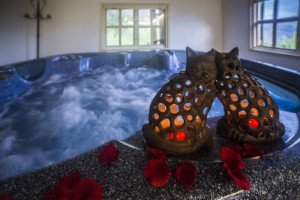 Offer includes:
2 nights stays in double room at the Lower House;
Cilentan Breakfast
Outdoor Swimming Pool;

Solarium;

60 minutes Wellness Program with exclusive use of the Relax Area


(Whirlpool, sauna, mini gym).
>>> BOOK AT THE BOTTOM OF THIS PAGE <<<
Borgo Riccio: an historical retreat for your relax
What could be better than a moment of wellness and relax in Cilento, staying in a historical residence surrounded by nature?
A relaxing sauna and a cuddling hydromassage are waiting for you in our Relax Area, left behind the daily stress, strolling in the park of Borgo Riccio.
Enjoy the wellness just a few minutes from the sea.
A relaxing break in Borgo Riccio is all you need!
>>> BOOK AT THE BOTTOM OF THIS PAGE <<<
SPA: A private and relaxing moment for you
The Relax Area of Borgo Riccio, is designed to relax the body and cradle the mind.
During your stay you can enjoy for free our "60 minutes Relaxing Program".
Access to the SPA area is reserved for a couple at the time, to offer a private and relaxing experience.
Borgo Riccio: an Historical Retreat for your relax
Borgo Riccio is an Historical Mansion located in Torchiara, in the very heart of Cilento, and close to extraordinary archeological sites as Pompei and Paestum. Borgo Riccio is situated a few minutes from the sea, surrounded by nature and four hundred olive trees – some of which are centuries-old. The garden also feature white fig trees, many species of flower and Mediterranean vegetation. An outdoor swimming pool, Solarium, and a Relax Area with Jacuzzi, Sauna and Mini Gym, are also available.
>>> BOOK AT THE BOTTOM OF THIS PAGE <<<
Cilento: an incredible land to discover
Come to discover a land with a millenial history, breathtaking landscapes, and unforgetable sea, take advantage of our offer and enjoy your September in Cilento. Cilento is also the cradle of Mediterranean Diet, UNESCO World Heritage. Discover Cilento with us, stay in Borgo Riccio and visit the wonderful surroundings.





Visiting surroundings
During your stay at Dimora Storica Borgo Riccio it is possible to visit the unique Cilento National Park, or very attractive places as Amalfi, Positano and Palinuro. The mansion it is strategically ewell located also to visit important archeological sites of Paestum, Velia and Pompei.